Underfloor Heating Basingstoke
Professional Underfloor Heating Services in Basingstoke, Hampshire
Underfloor Heating Services in Basingstoke, Hampshire
Underfloor heating is a modern, energy-efficient, cost-effective way to heat your home or commercial property. At our company, we offer a complete range of underfloor heating services to meet the needs of both domestic and commercial customers. Our experienced underfloor heating experts use the latest tools and techniques to ensure that the underfloor heating system is installed to your specifications.
Our underfloor heating service includes installing both hydronic and electric underfloor heating systems. Hydronic systems use heated water to warm the floor, while electric systems use electric heating elements. We have vast experience installing underfloor heating and guarantee that your installation will be carried out to the highest standard.
We understand that no two properties are the same, and we work closely with our customers to tailor our underfloor heating services to their specific requirements. Our team of experienced underfloor heating experts can install underfloor heating in all bathroom sizes, and no job is too big or small. We pride ourselves on providing a smooth, stress-free installation process so you can enjoy the comfort of your underfloor heating in no time. Our team of experts is on hand to answer any questions and provide you with a free, no-obligation quote.
So, if you are looking for the best underfloor heating services in Basingstoke, Hampshire, look no further than Basingstoke Bathroom Fitters. To find out more about our underfloor heating services or to schedule a consultation, call us today or fill out our enquiry form. We look forward to hearing from you!
The Different Types of Underfloor Heating
Underfloor heating provides an efficient and comfortable way to heat your home. There are two main types of underfloor heating: Hydronic underfloor heating and Electric underfloor heating. Both offer different benefits and can be used in other settings. To determine which type is best for your needs, it's essential to understand the critical differences between them. Explore the details of each type and choose the best option for your home.
Hydronic underfloor heating is a type of underfloor heating that uses hot water to heat a room. This system is becoming increasingly popular due to its high efficiency, low running costs, and the fact that it can be used in many different types of flooring. Hydronic underfloor heating pumps hot water through a series of pipes on the floor. The heat generated by the water is then transferred to the room through the floor, providing a gentle, even heat ideal for heating a large room or an entire house.

The components involved in hydronic underfloor heating include a hot water source such as a boiler or solar water heating system, a pump to circulate the hot water, and a series of pipes laid on the floor. The pipes are typically made of plastic, which is ideal for underfloor heating systems as they are durable, lightweight, and easy to install. There are several benefits to hydronic underfloor heating when compared to electric underfloor heating. Firstly, hydronic systems are more energy efficient as they use hot water, which retains its heat for much longer than electric heating elements. Secondly, hydronic underfloor heating is generally more cost-effective than electric systems, as the hot water can be heated using renewable energy sources such as solar power.

However, there are also some disadvantages to hydronic underfloor heating. One of the main disadvantages is that it takes longer for the heat to circulate in the room, as the hot water needs to be pumped from the hot water source to the pipes on the floor.

Therefore, hydronic underfloor heating is an excellent option for those looking for a more efficient, cost-effective and environmentally-friendly way to heat their homes. If you are looking for a reliable, low-maintenance underfloor heating system, hydronic underfloor heating is worth considering.
Electric underfloor heating is a popular type of underfloor heating that utilises electricity to heat a room. It comprises electrical wires or mats laid directly under the flooring material and connected to an electrical supply. When turned on, the electrical current passes through the wires or mats, heating the flooring material and, ultimately, the room.

One of the main advantages of electric underfloor heating is its ease of installation. Unlike hydronic underfloor heating, which requires a water-based system, electric underfloor heating can be installed directly under most types of flooring material without the need for additional plumbing or pipework. However, electric underfloor heating can be more expensive than hydronic underfloor heating. This is due to the higher cost of electricity compared to water.
Additionally, electric underfloor heating may not be as effective as hydronic underfloor heating in larger spaces or homes with high ceilings, as the heat generated is only limited to the flooring material. Despite these drawbacks, electric underfloor heating is a good option for those looking for a simple and efficient heating solution for smaller rooms, such as bathrooms, kitchens or home offices. It is also an ideal choice for those looking to retrofit an existing home or property, as it does not require extensive renovations or changes to the existing plumbing or heating systems.
In conclusion, electric underfloor heating is a convenient and flexible solution for those looking to upgrade their home's heating system. Its ease of installation and relatively low cost make it an attractive option for those looking for a quick and easy heating solution. However, it is essential to consider the cost of electricity and its limited heating capabilities before deciding which type of underfloor heating system to install.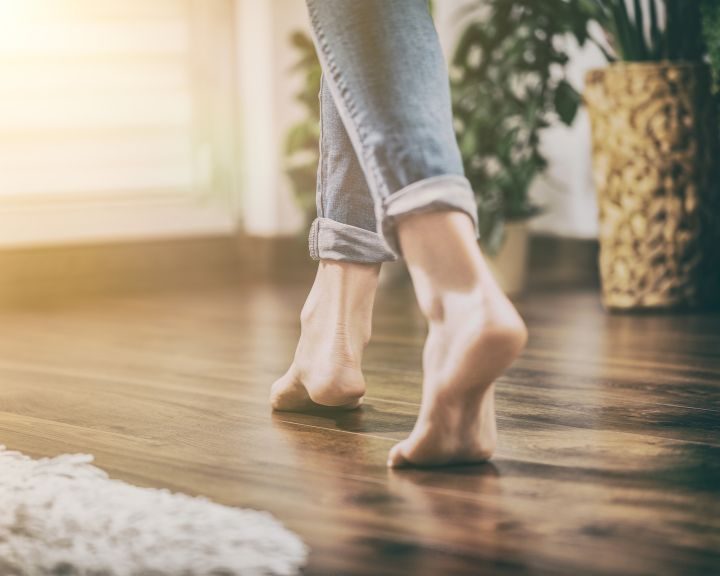 What Are The Benefits of Installing Underfloor Heating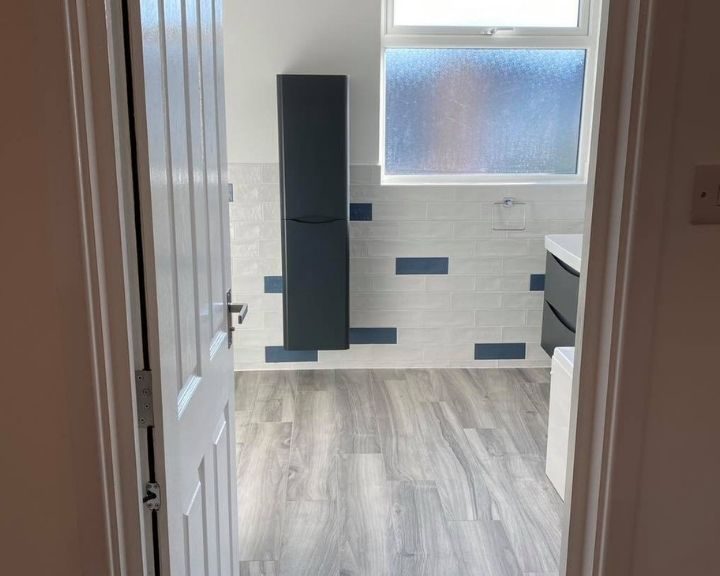 Frequently Asked Questions
Professional Underfloor Heating Installation in Basingstoke
Basingstoke Bathroom Fitters are a team of experienced and skilled bathroom fitters who can help you with all your underfloor heating installation needs. We specialise in everything from simple updates to complete bathroom installation. We have been designing and renovating bathrooms for over 30 years!
We serve the following areas:
Aldershot
Andover
Bracknell
Crowthorne
Farnborough
Farnham
Fleet
Newbury
Reading
Thatcham
Winchester
Wokingham
Don't hesitate to contact us for a free consultation and quote. Give us a call or fill out our online enquiry form, and one of our team members will get back to you as soon as possible. Let us help you turn your bathroom into the space of your dreams.