Bathroom Design Basingstoke
Professional Bathroom Design Services in Basingstoke, Hampshire
Bathroom Design Services in Basingstoke, HAmpshire
Basingstoke Bathroom Fitters, specialise in providing top-of-the-line bathroom design services. Whether you're looking for a complete bathroom design or a partial bathroom design, our team of experienced designers and contractors are here to help.
At Basingstoke Bathroom Fitters, we understand that your bathroom is more than just a functional space, it's a place where you start and end your day. That's why we take the time to understand your personal style and functional needs to create a bathroom that not only looks great, but also functions perfectly for you and your family.
Our team of designers will work with you to create a custom bathroom design that fits your budget and the existing layout of your space. Using the latest 3D software, we can provide detailed and realistic visualisations of your new bathroom, allowing you to see the final result before any work begins. We offer a wide range of bathroom fixtures and fittings, including toilets, sinks, bathtubs, and shower units. We also offer a variety of materials, such as ceramic, porcelain, stone, and glass, so you can choose the perfect finish for your bathroom. Our team can also assist you in selecting the right lighting and ventilation for your space.
At Basingstoke Bathroom Fitters, customer satisfaction is our top priority. We will work closely with you throughout the entire process to ensure that your new bathroom meets all of your needs and exceeds your expectations. Browse our website to see some of our past work and contact us today to schedule a consultation. Let us help you design the bathroom of your dreams!
The Different Types of Bathroom Designs
There are many bathroom designs to choose from, each with its own unique style and feel. From modern and minimalist to traditional and luxurious, we have a wide selection of bathroom designs for you to explore. Browse the different options to find the perfect bathroom design for you. Each design can be customised to fit your specific needs and preferences.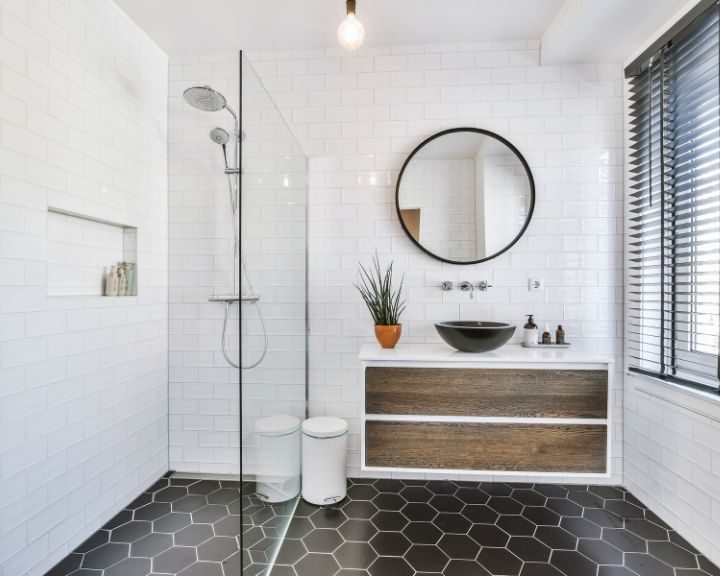 What are the aspects to consider when designing a bathroom?
Designing a bathroom can be a daunting task, that's why having Basingstoke Bathroom Fitters will help you design your bathroom to meet your needs and requirements whilst getting everything right the first time. We consider several factors when designing a bathroom, such as space, lighting, layout and size, colours, and access.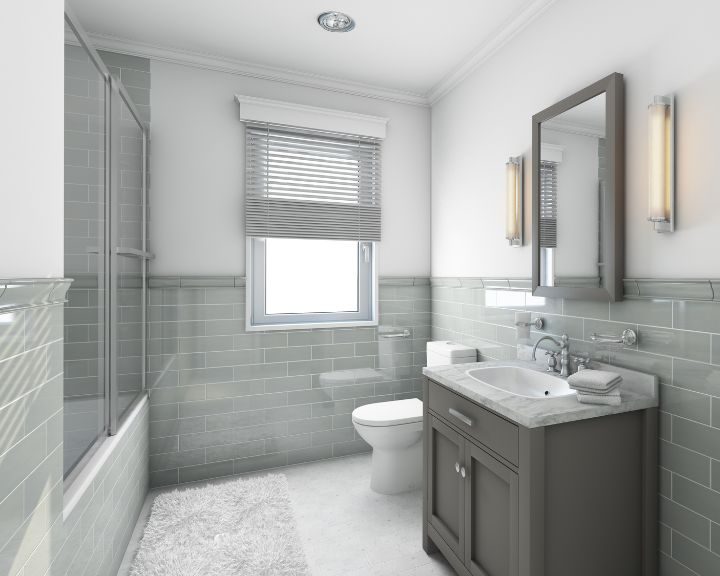 Frequently Asked Questions
Professional Bathroom Design Basingstoke
Basingstoke Bathroom Fitters are a team of experienced and skilled bathroom designers who can help you with all your bathroom design needs. We specialise in everything from simple updates to full bathroom arrangements. We have been designing and renovating bathrooms for over 30 years.
We serve the following areas:
Aldershot
Andover
Bracknell
Crowthorne
Farnborough
Farnham
Fleet
Newbury
Reading
Thatcham
Winchester
Wokingham
Don't hesitate to contact us for a free consultation and quote. Give us a call or fill out our online enquiry form and one of our team members will get back to you as soon as possible. Let us help you turn your bathroom into the space of your dreams.