Bathroom Tiling Basingstoke
Professional Bathroom Tiling Services in Basingstoke, Hampshire
Bathroom Tiling Services in Basingstoke, Hampshire
Basingstoke Bathroom Fitters is the premier provider of bathroom tiling services in the area. With years of experience and a commitment to excellence, we have become the go-to choice for both residential and commercial customers. Our bathroom tiling experts use the latest tools and techniques to ensure that your bathroom tiles are installed with the highest quality and precision. Whether you are looking for porcelain, ceramic, mosaic, marble, or vinyl tiles, we have you covered.
Our experts believe that no job is too big or too small. We can install bathroom tiles of all sizes and styles, ensuring that your bathroom looks exactly how you want it to. Our bathroom tiling experts will work closely with you to make sure that the installation process runs smoothly and that your bathroom is completed on time and within budget. Our bathroom tiling experts are committed to providing the best service possible. We only use high-quality materials and are dedicated to making sure that your bathroom is both beautiful and functional. We can help you whether you need a complete bathroom tiling renovation or just a few new tiles for your bathroom.
So, if you are looking for the best bathroom tiling services in Basingstoke, Hampshire, look no further. We would be happy to answer any questions you may have, so why not give us a call today or fill out our enquiry form? We look forward to helping you transform your bathroom into the space you've always dreamed of.
The Different Types of Bathroom Tiles
Bathroom tiles come in various shapes, sizes, colours, and textures, making it easy to create a unique look for your bathroom. There are many options, from ceramic tiles to vinyl tiles, so it's important to consider what will work best for your space. Whether you're looking for a traditional or contemporary look, we have the perfect bathroom tile.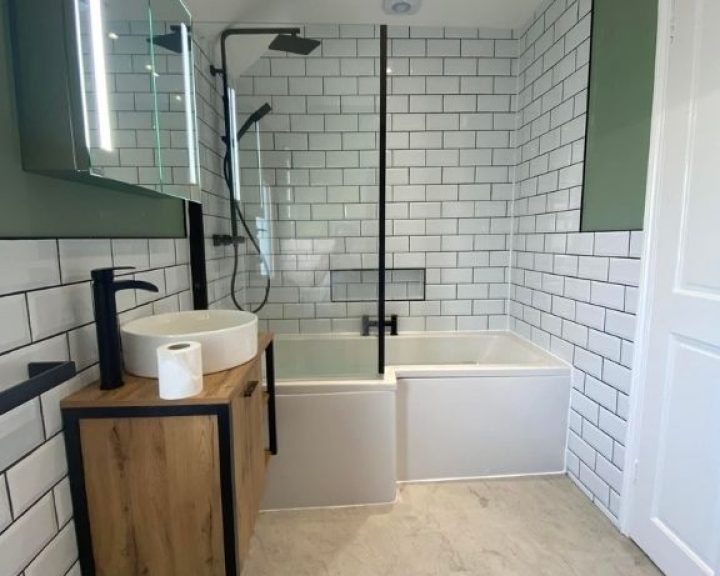 What are the benefits of using tiles in your bathroom?
Tiling your bathroom has numerous advantages. They are durable, water-resistant, and easy to clean. Additionally, it adds a touch of elegance and sophistication to any bathroom design. Discover why tiling is the perfect choice for your bathroom by exploring each benefit in more detail.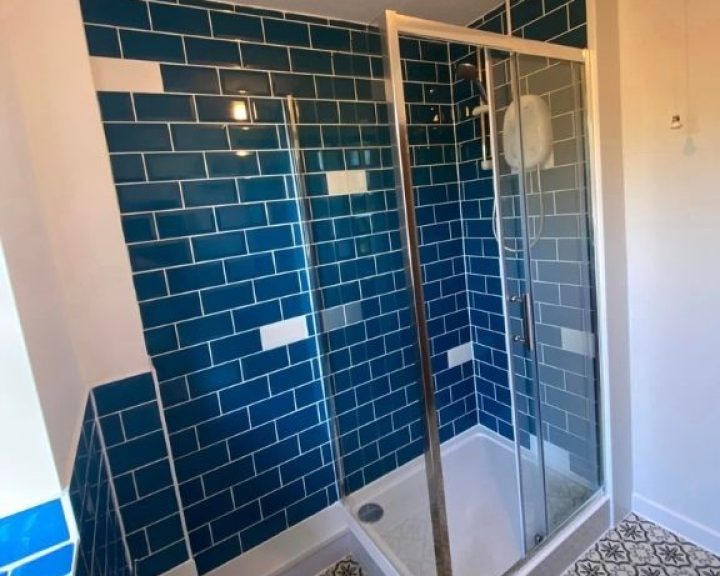 Frequently Asked Questions
Professional Bathroom Tiling in Basingstoke
Basingstoke Bathroom Fitters are a team of experienced and skilled bathroom tilers who can help you with all your bathroom tiling needs. We specialize in everything from simple updates to complete bathroom remodels. We have been designing and renovating bathrooms for over 30 years!
We serve the following areas:
Aldershot
Andover
Bracknell
Crowthorne
Farnborough
Farnham
Fleet
Newbury
Reading
Thatcham
Winchester
Wokingham
Don't hesitate to contact us for a free consultation and quote. Give us a call or fill out our online enquiry form, and one of our team members will get back to you as soon as possible. Let us help you turn your bathroom into the space of your dreams.